Detroit built
We are growing within Metro Detroit and Beyond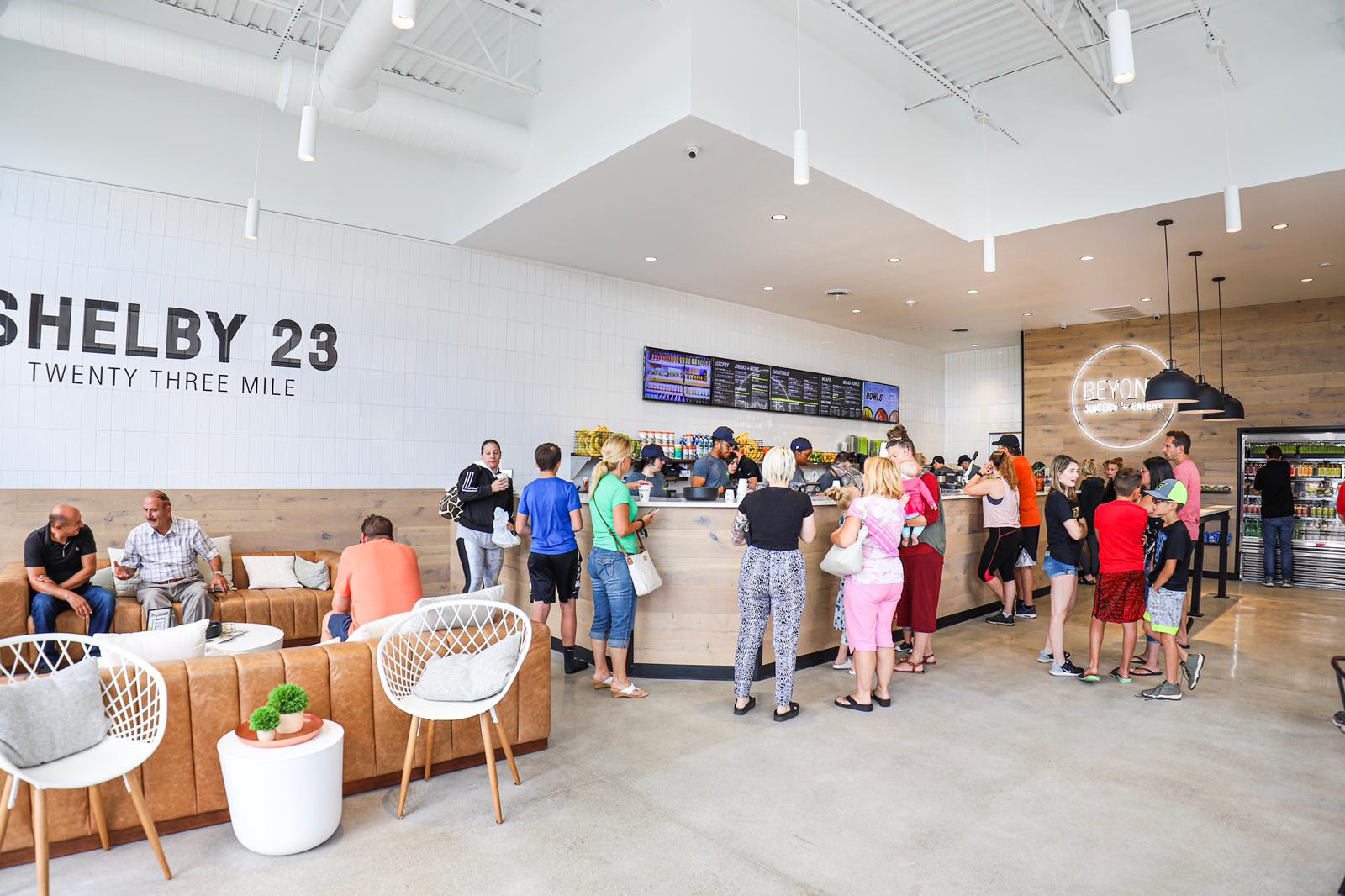 MORE THAN JUST A CAFE
Beyond Juicery + Eatery is more than just a café. We are an iconic brand with a cult following. Our culture involves positive energy and teamwork that fosters a "can do attitude". Customers smile when they think of us. We do it by giving the customer an experience that makes them feel great with food + drinks that are fresh and tasty! On the surface, it could be said that we are in the business of serving smoothies + wraps, but we are really in the business of making people feel great!
WE SAW THE NEED FOR HEALTHIER EATING
We saw people starting to trade in their hamburger buns and French-fries for smoothies and salads. We recognized a void in the industry for a fast and healthy option, and Beyond Juicery + Eatery was born. Fast-forward 13 years, and Beyond Juicery + Eatery has grown to seven locations across Metro Detroit, becoming the local leader in the healthy, fast-casual food industry. Now we are ready to have you experience be reaching more people in Metro Detroit and beyond by providing a healthy, delicious, and fun way to eat.
WHY BEYOND JUICERY + EATERY
Across the globe, health conscious consumers are looking for convenient food and drink options that fit into their busy schedules. From professionals and soccer moms to retirees, people take to heart the age-old adage, "You are what you eat". Beyond Juicery + Eatery is an ideal choice for a franchise if you're looking to enter this growing healthy, fast-casual industry. We can help you get there. Since 2005, our team has evolved with folks who have a passion to execute at the highest level. Our brand is built on "Best of Class" and we have built the most efficient processes that will provide a step-by-step plan to help you succeed.